General Settings
For quickly setup MyWoo Multi Currency please follow the steps below.
To get started, go to WooCommerce → Settings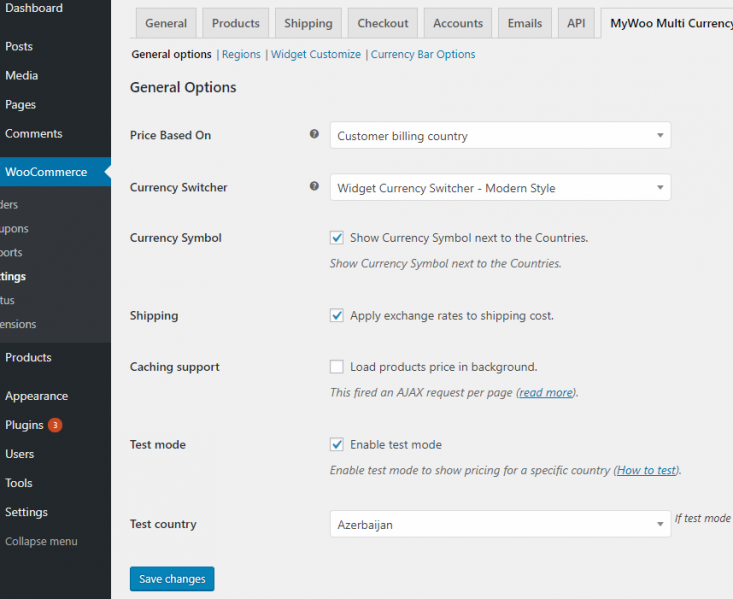 Price Based On
This configuration determines which client address is used to calculate the product price.
– Customer billing country (default)
– Customer shipping country

Currency Switcher
You can define your currency switcher here. If you want to use it as widget it'll contain classic and modern style and also you can select switcher as side panel bar.
Currency Symbol
Select to enable the Currency Symbol next to the Countries.  For Example:  Germany €
Shipping
Enable this option if you want the shipping cost will be multiplying by the exchange rate.
Caching support
You can get more information caching support option.
Test mode
Select to enable the Test Mode by selecting the checkbox, then select country for the test. Test mode option gives you a way to check that prices are fine for the country you choose in Test Country option.